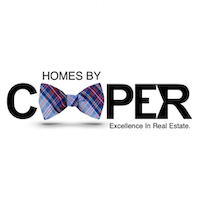 Matthew "Cooper" Carlson
John L. Scott Puyallup
Main - Sales Manager
253-315-2347
As a John L. Scott broker, my mission is transactional excellence and client satisfaction. That means I work tirelessly to make your home buying or selling process as efficient, stress-free and lucrative for you as possible.
Meet Cooper
Matthew "Cooper" Carlson began his real estate career in 2003. He has been a resident of Sumner for 18 years and is a broker with the John L. Scott Puyallup Office.
Cooper stands out in a crowd of brokers and it's not just because of his signature bow tie! He's a driven worker who always puts his clients first. Throughout his career, he's been able to positively impact the lives of so many clients, which is what he loves most about his job. He always has a finger on the pulse when it comes to local market conditions, housing trends and neighborhood news. Not only is he tuned into the latest market trends but he is also an excellent listener, superb negotiator and a true local. His thorough depth of knowledge about the general market is only exceeded by his insights about the hyper-local market which allows his clients to fulfill their dreams. He is great at all things real estate but if you need a karaoke partner you might want to brace yourself.
When he's not working, Cooper likes to spend time with his family, playing basketball, golfing, fishing, cooking and watching his favorite sports teams. He is also known for always leaving things better than he finds them!
---
---
"Had Matt (he goes by Cooper) sell my house. He and his team did a great job doing professional pictures, overhead drone shots, videos, 3D walkthrough, etc. And with the recommended staging, it sold quickly, and at a fair price. I can't recommend him enough."
– Petethehack
---